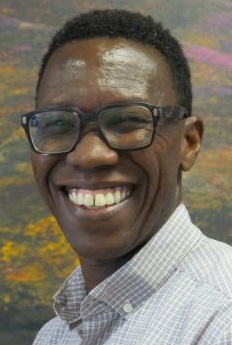 CHARLES FIELDS

A Hazen Trustee since 2009, Charles Fields joined the James Irvine Foundation in August 2016 as the Chief of Staff and Planning. The James Irvine Foundation is a private, nonprofit grantmaking foundation dedicated to expanding opportunity for the people of California. The Foundation's grantmaking focuses on expanding economic and political opportunity for families and young adults who are struggling with poverty.
Charles has more than a decade of leadership experience in the nonprofit and philanthropic sector, funding and supporting social change organizations to achieve greater impact. He previously served as a senior program manager for The California Endowment. There he was responsible for strategy development, grantmaking, and leadership activities in Southern California. He also co-developed and managed the Sons & Brothers program, the Endowment's $50 million grantmaking and leadership program focused on improving the health, wellness, and opportunity of boys and young men of color. During his tenure there, he co-developed a $260 million public-private loan fund, the FreshWorks Fund, to increase access to healthy foods and spur economic development in underserved communities in California. Prior to the Endowment, Charles was a grantmaker at the Marguerite Casey Foundation, managing a $29 million portfolio of grants focused on community economic development, civic engagement, educational equity, violence prevention, and family support. Charles was also an initiative coordinator and neighborhood and community development fellow at the San Francisco Foundation, where he provided day-to-day management of the West Oakland Initiative. Other positions of note include: social action and policy coordinator for The National Community Building Network in Oakland, California; empowerment zone coordinator for the Transportation Resource Information Project in Cincinnati, Ohio; and organizer and economic development specialist for Welcome House (Northern Kentucky Welfare Reform Task Force) in Covington, Kentucky. Charles was recently awarded a German Marshall Memorial Fellowship to Europe. He has his master's in education and bachelor's in organizational communications and American history from Xavier University in Cincinnati, Ohio.
LORI BEZAHLER, Secretary
Lori Bezahler, Hazen's Board Secretary and President since December 2004, served as Hazen's public education program officer from 2000 to 2004. As President of the Edward W. Hazen Foundation, Lori Bezahler leads a national grant making program supporting organizing and leadership by young people and communities of color to dismantle structural inequity based on race and class. During 2013, Ms. Bezahler was also a Senior Fellow at the Center for Social Inclusion where she now serves on the Board of Directors. Her writing and commentary have appeared in The Nation, the Washington Post, Foundation Review, the Journal of Responsive Philanthropy, and on numerous blogs and other media outlets. With over 20 years' experience as a leader in the not for profit sector, she has served on several boards including Grantmakers for Education, the National Center on Schools and Communities at Fordham University, Philanthropy New York, and the Center for Community Alternatives, and has taught as an adjunct assistant professor at NYU's Wagner School of Public Service.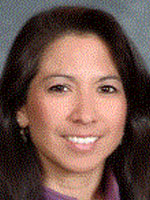 LORI VILLAROSA, Chair

A Hazen Trustee since 2009, Lori Villarosa is the founder and executive director of the Philanthropic Initiative for Racial Equity (PRE), a multiyear Washington DC –based project aimed at increasing the amount and effectiveness of resources aimed at addressing structural racism. She has worked within the field of philanthropy for more than 17 years and frequently serves as an advisor or presenter on a range of issues related to racial justice, multiracial coalition-building, and philanthropy. Prior to launching PRE, Lori was a program officer with the C. S. Mott Foundation, where she was instrumental in developing the Foundation's U.S. Race Relations grantmaking portfolio, focusing on addressing institutional racism and building appreciation of racial and ethnic diversity. She currently sits on a number of boards, including the Winthrop Rockefeller Foundation, which focuses on economic development; education, and economic, social and racial justice throughout Arkansas; and the Paul J. Aicher Foundation, an operating foundation supporting EveryDay Democracy. She has been an active member of many funder affinity groups, and has served in various committee and board leadership roles with Asian Americans/Pacific Islanders in Philanthropy and Association of Black Foundation Executives.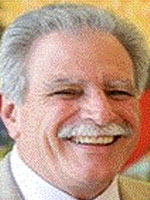 STEVE FAHRER, Treasurer

Steve Fahrer is a founding principal of Veris Wealth Partners. He has been providing sustainable investment advisory and wealth management services since 1994. Steve specializes in financial consulting, portfolio management and community impact investing across all asset classes. Prior to Veris, he co-founded the New York office of Progressive Asset Management, the first full-service broker/dealer to focus on socially responsible investing.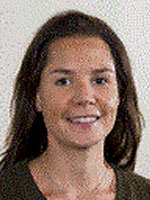 MARA TIEKEN
Mara Casey Tieken is an assistant professor of education at Bates College in Lewiston, Maine. Her research focuses on racial and educational equity in rural schools and communities. Her book Why rural schools matter (University of North Carolina Press, 2014) is an ethnographic study of two rural southern communities; it examines how rural schools define and sustain their surrounding communities. Mara is currently working on a multi-year project, supported by a grant from the Spencer Foundation, that explores the college aspirations, transitions, and persistence of rural, first-generation students. Before receiving her doctorate from the Harvard Graduate School of Education, Mara taught third grade at a public elementary school in rural Tennessee.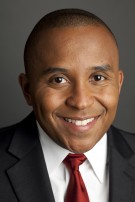 RASHAD ROBINSON
A Hazen Trustee since 2016, Rashad Robinson is the Executive Director of Color Of Change, the nation's largest online racial justice organization. As a force driven by over one million members, Color Of Change moves decision makers in corporations and government to create a more human and less hostile world for Black people, and all people. Rashad has developed winning strategies to change the rules of many fields affecting Black people's lives: employment and the economy, voting and politics, news and entertainment, criminal justice. He has appeared in hundreds of media outlets including ABC, CNN, MSNBC, BET, NPR, The New York Times and Huffington Post. He was a 2015 EBONY Magazine "Power 100" honoree, and on "The Root 100" for the last six years. Fast Company named Color Of Change the 6th Most Innovative Company in the world (2015), and the Stanford Social Innovation Review profiled its strategies for "pursuing the fight for racial justice at Internet speed" in both online and offline venues.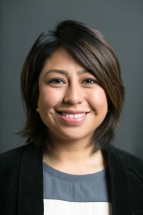 CRISTINA JIMÉNEZ

A Hazen Trustee since 2016, Cristina Jiménez is co-founder and Director of United We Dream (UWD). The largest immigrant youth-led organization in the country. Originally from Ecuador, Cristina came to the U.S. with her family at the age of 13, attending high school and college as an undocumented student. She was part of UWD's campaign team that led to the historic victory of the Deferred Action for Childhood Arrivals (DACA) program in 2012 that protects over one million young immigrants from deportation and the recent administrative program (DAPA) that protects up to 5 million people from deportation.
Cristina is one of Forbes's 2014 "30 under 30 in Law and Policy;" was named one of "40 under 40 Young Leaders Who are Solving Problems of Today and Tomorrow" by the Chronicle of Philanthropy; and one of "50 Fearless Women" by Cosmopolitan. She has more than 10 years of experience organizing and advocating for immigrant communities at the local and national levels. She co-founded the New York State Youth Leadership Council, the Dream Mentorship Program at Queens College, was an immigration policy analyst for the Drum Major Institute for Public Policy and an immigrant rights organizer at Make the Road New York. Cristina holds a Masters degree in Public Administration & Public Policy from the School of Public of Affairs at Baruch College, CUNY and graduated Cum Laude with a B.A. in Political Science and Business from Queens College, CUNY.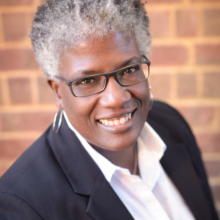 SATANA DEBERRY

A Hazen Trustee since 2017, Satana Deberry is a native of Hamlet, North Carolina. She is a graduate of Princeton (B.A.) and Duke Universities (J.D. and M.B.A.), and brings nearly two decades of experience in policy, regulatory, governmental, administrative, human resource and contractual/legal matters. Satana has worked for the Annie E. Casey Foundation in Washington, the North Carolina Department of Health and Human Services, and Durham's Self Help Credit Union. During 2011-12, she served as Interim Executive Director of Durham Habitat for Humanity.