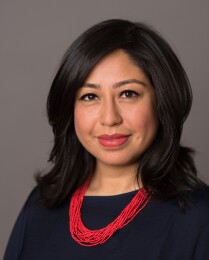 CRISTINA JIMÉNEZ, Chair

Cristina Jiménez Moreta is a community organizer, political strategist and storyteller. She is Co-Founder and former Executive Director of  United We Dream (UWD), the largest immigrant youth-led organization in the country. She migrated to the U.S from Ecuador with her family at the age of 13, growing up undocumented.
Over the last decade, UWD, under Cristina's leadership, has grown into a powerful network of nearly one million members and has played a pivotal role in shifting the politics and narrative about immigrants and immigration, ultimately influencing policy. Cristina was instrumental in United We Dream's successful campaign for President Obama to sign Deferred Action for Childhood Arrivals (DACA) into law.
In recognition of her work as a social justice organizer, Cristina received a 2017 MacArthur Fellowship, the Four Freedoms Award, and a spot on the 2018 TIME 100 List. Cristina has appeared in hundreds of national and local media outlets including USA Today, CNN, MSNBC, HBO, The New York Times, the LA Times, ABC, NPR, The Huffington Post, Univision, Telemundo, and La Opinion. Her writing has been published in The New York Times, CNN, USA Today, Huffington Post, and El Diario.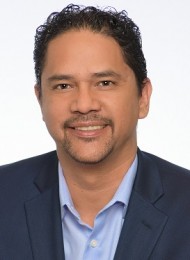 ALBERTO RETANA, Vice Chair

Alberto Retana is the President and CEO of Community Coalition, a mass based nonprofit organization in South Los Angeles that empowers residents to transform their communities, improve education, and reimagine public safety.
Community Coalition has broken new ground under Alberto's guidance. The organization recently published the People First Platform, a policy agenda informed by over 4200 adults and youth, to equitably move resources to highest need communities, re-imagine our criminal justice system, and transform the built environment in South LA. He also built Community Coalition's cultural arm, including: PowerFest—South LA's premier political concert; People Power Convention—an annual convening engaging residents through plenary sessions; and Re-Imagine Justice—a living art exhibit marking the 25th anniversary of the 1992 LA Uprising. In 2018, Community Coalition was selected by the City of LA to organize the embRACE LA inaugural dinner series, and mobilized over 1200 Angelinos to discuss race and equity.Alberto's leadership has been recognized by Los Angeles Business Journal's as one of LA's 500 Most Influential People, and ACLU's Educational Equity Award. He is currently on Advancement Project California's Board of Directors. Alberto also completed Rockwood's "Leading from the Inside Out" fellowship in 2017 and the Atlantic Fellowship for Racial Equity in 2018.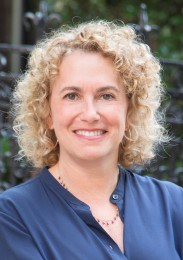 LORI BEZAHLER, Secretary
As President of the Edward W. Hazen Foundation, Lori Bezahler leads a national grant making program supporting organizing and leadership by young people and communities of color to dismantle structural inequity based on race and class. During 2013, Ms. Bezahler was also a Senior Fellow at the Center for Social Inclusion and she currently chairs the board of Race Forward. Her writing and commentary have appeared in The Nation, TIME Magazine, the Washington Post, Foundation Review, the Chronicle of Philanthropy, the Journal of Responsive Philanthropy, and on numerous blogs and other media outlets. With over 20 years' experience as a leader in the not for profit sector, she has served on several boards including Grantmakers for Education, the National Center on Schools and Communities at Fordham University, Philanthropy New York, and the Center for Community Alternatives, and has taught as an adjunct assistant professor at NYU's Wagner School of Public Service and Fordham University Graduate School of Social Service.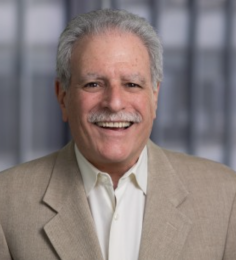 STEVE FAHRER, Treasurer

Steve Fahrer is a founding principal of Veris Wealth Partners, a pioneering firm in the field of impact investing. There, he served a diverse client base of individuals, foundations and endowments until his retirement in 2020. In 1973 he co-founded City Life/Vida Urbana in Jamaica Plain, Boston, and served as a community organizer and its executive director. The organization played a major role preventing foreclosures in Massachusetts during the Great Recession and continues to protect and expand affordable housing and develop community leaders. As a volunteer, Steve has chaired the boards of Grassroots International and Bend the Arc. In these various roles and others, Steve has been committed to racial, gender, and economic justice.
MARA TIEKEN
Mara Casey Tieken is an associate professor of education at Bates College in Lewiston, Maine. Her research focuses on racial and educational equity in rural schools and communities and has been published in Review of Educational Research, American Educational Research Journal, Harvard Educational Review, and other journals. Her book Why rural schools matter (University of North Carolina Press, 2014), an ethnographic study of two rural Arkansas communities, examines how rural schools define and sustain their surrounding communities. She is currently working on two projects; the first explores the college aspirations, transitions, and persistence of rural, first-generation students, and the second examines the impacts of school closures on rural Black communities in the Arkansas Delta. Mara also studies community organizing for education reform and works with local organizations to support organizing efforts in rural communities. Mara was the 2016 recipient of the Lynton Award for the Scholarship of Engagement for Early Career Faculty, and she serves as an associate editor of the Journal of Research in Rural Education. Before receiving her doctorate from the Harvard Graduate School of Education, Mara taught elementary school in rural Tennessee.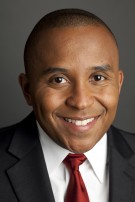 RASHAD ROBINSON
Rashad Robinson is President of Color Of Change, a leading racial justice organization with more than 7 million members. Rashad designs winning strategies to build power for Black communities: moving prosecutors to reduce mass incarceration and police violence; forcing over 100 corporations to abandon the right-wing policy shop, ALEC; forcing corporations to stop supporting Trump initiatives and white nationalists; winning net neutrality as a civil rights issue; changing representations of race in Hollywood; moving Airbnb, Google and Facebook to implement anti-racist initiatives; forcing Bill O'Reilly off the air. Rashad appears regularly in major news media and as a keynote speaker nationally. He was among the first in a global cohort of Atlantic Fellows for Racial Equity, and writes a monthly column about race, politics and corporate accountability for The Guardian. Previously, Rashad served as Senior Director of Media Programs at GLAAD. Rashad is currently the Co-Chair of the Aspen Commission on Information Disorder and serves on the boards of the Hazen Foundation and Marguerite Casey Foundation.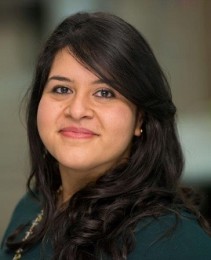 LORELLA PRAELI

Lorella Praeli is the Co-President of Community Change and Community Change Action.
Lorella is passionate about building collective power to win transformative policy change at all levels of government, so that people can thrive. Most recently, she was the ACLU's Deputy National Political Director, where she fought to defend and expand the rights of immigrants and refugees. Prior to joining the ACLU, Lorella mobilized the Latinx vote as Hillary Clinton's National Latino Vote Director.
Lorella moved from Peru to Connecticut with her family at the age of ten. Her life was transformed after coming out as "undocumented and unafraid" and organizing undocumented students to step into their power in Connecticut. She then served as United We Dream's Director of Advocacy and Policy, where she led the campaign to implement DACA and was part of the team that persuaded the Obama administration to protect four million undocumented Americans through DAPA.
She currently serves as a member of the American Civil Liberties Union (ACLU) National Board, Edward W. Hazen Foundation Board of Trustees, FWD.us Board of Directors, and the National Committee for Responsive Philanthropy (NCRP) Board of Directors.
Lorella is a proud Latina who believes that we will win.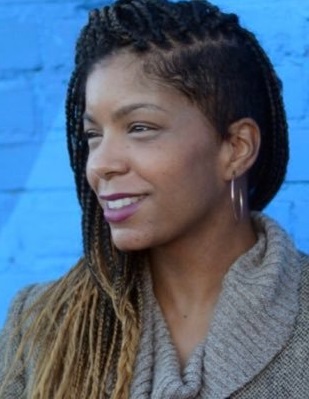 RUKIA LUMUMBA

A legal professional, transformative justice strategist and daughter of the late Mayor Chokwe Lumumba and Nubia Lumumba is executive director of the People's Advocacy Institute, co-coordinator of the Electoral Justice Project and co-manager of the Committee to Elect Chokwe Antar Lumumba for Mayor of Jackson, Mississippi. She works at the intersections of criminal justice and electoral justice defending the human rights of those behind prison walls, engaging communities in community-led governance efforts, People's Assemblies, alternatives to incarceration initiatives, and an intentional grassroots process for cultivating ideas and developing solutions to crime, punitive legal systems and social injustice facing far too many communities. Her work is centered on the belief that community agency is what architects robust systems change and is what is needed to build new institutional power that paves the way for a more just system rooted in restoration, resilience and community-led governance.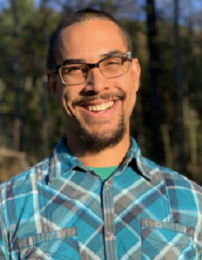 HASHIM BENFORD – Bio currently being updated

Hashim Benford is a father, spouse, and revolutionary with over a decade of experience in organizing and activism. Prior to joining the staff of FCYO, he served for nearly four years as the Executive Director of Power U Center for Social Change, a grassroots organization that develops the leadership of Black and Latino youth and Black women as part of the struggle to liberate all oppressed people. Hashim got his initiation into organizing in 2008 at the Miami Workers Center, where he started as a tenant organizer fighting back against slumlords. Hashim is a graduate of Florida International University, having earned his BA in Sociology & Anthropology and an undergraduate certificate in Women's Studies. He is a dedicated freedom fighter committed to a movement for economic, racial, and gender liberation that transforms society and promotes the healing of our individual and collective traumas.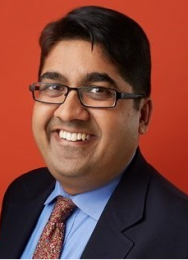 SANJIV RAO – Bio currently being updated

Sanjiv Rao is director of the foundation's Civic Engagement and Government program, which seeks to strengthen representation, participation, and leadership in US democracy so that communities have the capacities to shape their futures, animated by principles of dignity, inclusion, and fairness.  Sanjiv joined the foundation in 2012 as a program officer, working on what was then the foundation's education portfolio. Over time, his grant making evolved to focus on youth organizing, civic engagement, and leadership development. In his current role, Sanjiv builds on his past work within and outside the foundation by emphasizing ideas that are particularly relevant to Civic Engagement and Government: stitching together civil society organizations more effectively with public systems, supporting community-led solutions to systems change, and advancing agendas that center people and their lived experience in shaping inclusive civic spaces and responsive public institutions. Before joining the foundation, Sanjiv served as executive director of the New York State Network for Youth Success, where he led policy efforts to integrate youth development more effectively with the public systems that touch the lives of young people, particularly those from communities of concentrated poverty. Sanjiv began his career as an elementary school teacher in California, Texas, and Mexico. He has also held positions at the Annenberg Institute for School Reform at Brown University and as a member of the research team studying the Ford-funded Leadership for a Changing World program at New York University.  Sanjiv has a PhD in public administration from New York University, a master's degree in education from the University of California, Berkeley, and a bachelor's degree in history from the University of California, Los Angeles.